Get Back Comfiness Fast with Our Outstanding Furnace Repair in Ankeny, Iowa
Getting left without heat when cold weather blows in is a big hassle.
Rather than be abandoned in the cold, let Kohles & Bach Heating & Cooling and their HVAC pros take a whack at it. We'll head over soon to find and remove the headache, and get your home warm again.
Our furnace repair technicians have the tools and tricks for the number one service calls and HVAC systems repair in town. We can do it all, and we'll do it speedily and professionally.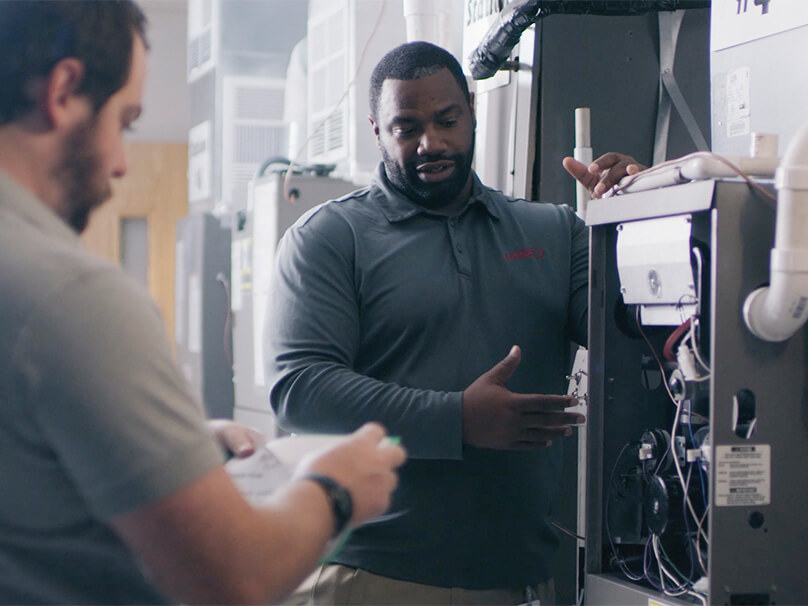 Furnace Service in Ankeny, Iowa and Surrounding Areas
Out of patience with poor furnace repair in Ankeny? Kohles & Bach Heating & Cooling is the right choice.
Furnace maintenance can actually be postponed if you retain your heater in great shape. But if you do call us, we can discuss annual maintenance plans while we're there. This constant maintenance will keep your heater working smoothly for years to come.
But if you're contemplating a replacement, we can also provide the best in furnace installation, but don't fret viewing your options just yet. We encourage you to choose the correct choice for your home, so let's take a moment and study them.
Contact us when you're readyat 515-207-6569 or contact us online if you'd like to make an appointment or hear more about our services.