Beaver Ave Storage offers Des Moines boat storage and RV storage just minutes from Saylorville lake in Johnston, Iowa. We're located on Beaver Drive, just north of Interstate 35/80. Our lot is easily accessible from anywhere in Central Iowa, and we would love to be your boat, camper, bus or RV storage location.
Beaver Ave Storage includes secure outdoor storage for your boat, car, camper or RV on our Kohles & Bach property at 5185 NW Beaver Drive in Johnston.
Our lot includes ample storage spaces no matter what size boat or RV you own.
Visit our Beaver Ave Storage site.
Des Moines boat storage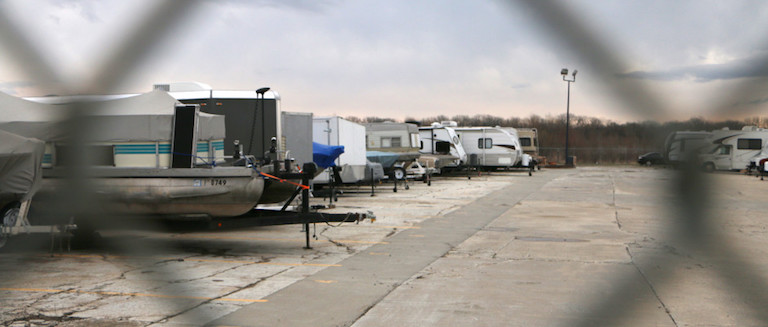 There's no need to leave your boat sitting in your driveway or taking up space in your garage all winter long. Our Des Moines boat storage lot has individually numbered spaces and is secure. So your boat will be safe when it's not in the water.
We are just minutes from Saylorville Lake, so you'll be in the water or at your campground fast. You'll have 24-hour year-round access to your boat.
For more information or for monthly rates, call 515-207-6569.
Des Moines RV storage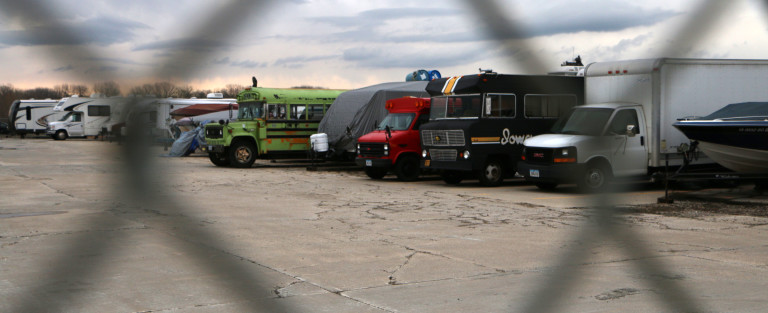 Do you own an RV or camper but don't have room to store it in Des Moines or Central Iowa? The lot on our property offers secure storage for your RV or camper year round.
You'll be assigned your own space and have access to your RV or camper 24 hours a day.
Call 515-207-6569 today for more information on storing your RV or camper with us.
About Kohles & Bach
Kohles & Bach Heating and Cooling has been serving Des Moines furnace, air conditioning, fireplace, heating and cooling needs since 1945. We have an A+ rating from the Better Business Bureau and we have been names a business of integrity by the BBB. We were honored by Cityview as a top HVAC company in 2016.